Maunsell Mogul Fund Raising team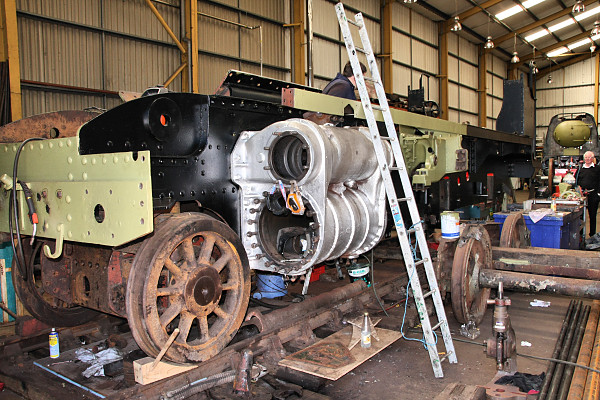 Photo: Peter Milford
The Swanage Railway N Class overhaul team is looking for Fund Raising Team Members.
This is the perfect role for someone who wants to get involved with this exciting project, yet keep their hands clean. Your role is just as important as the fitters and volunteers who are putting No.31874 back together and offers of help are urgently required.
Once 31874 is completed, the attentions will turn to U Class no.31625 and, eventually, the overhaul of U class No.31806. The fundraising team will help develop the Swanage Mogul 'Brand' and this will eventually become a rolling fundraising group and overhaul department.
This is a challenging and exciting project and these roles being offered promise to put you right in the centre of the action. You will be given the most up to date information on progress, see where targeted fundraising is required and then work out fundraising initiatives to raise money quickly.
The N Class team want you to think of new and modern ways of fundraising,  The N fundraising team will also need to think about how to make sure we continue to receive the traditional donations from our travelling public and wider membership.
You will work with the fundraising group to come up with ideas and suggestions. We are looking for leaders and followers and if you feel you could contribute please get in touch!
So, are you up for the challenge? We look forward to welcoming you to the N team!
If you are interested, please contact Matt McManus by email – matt.mcmanus@swanagerailway.co.uk